ENTER OUR STORE | CONTACT US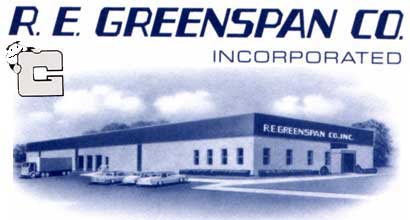 R.E. GREENSPAN CO., INC.
2100 Byberry Road
Philadelphia, Pennsylvania 19116-3026
United States
Tel: 215-676-0400 , Toll Free: 800-333-0180
Fax: 215-676-1704
Email Us: regreenspantoys@verizon.net
Click ENTER OUR STORE above to view our online catalog
LIVEN UP YOUR HOLIDAY INVENTORY WITH GREENSPAN TOYS!
ABOUT US:
R.E. Greenspan Company has been serving Wholesalers and Retailers since 1974, importing Toys that Sing, Dance, and add that special Zing to your Halloween and Christmas Sales. Our Toy Line is always carefully chosen to Delight your Customers and deliver High Profits to You, our Valued Customer!
TERMS:
Net 30 Days to D&B rated accounts. If not D&B rated, we require payment in advance, or a 25% deposit and the balance C.O.D. To establish credit for the future, please provide at least four trade references.
PAYMENT ACCEPTED:
PayPal, Company Check, Money Order or Cashier's Check.
MINIMUM ORDER :
One carton of any item or $100.00.
LITERATURE AVAILABLE :
Visit our On-Line Catalogue (Shopping Cart), just Click above!
SHIPPING METHODS:
FedEx Ground
RETURN POLICY:
Defective items may be returned, prepaid, via UPS, FedEx Ground or Parcel Post for credit or replacement. Please include an itemized packing list with your return.